September 9-12, 2012
Timmendorfer Strand, Baltic Sea, Germany




Organized under the auspices of the Cluster of Excellence "NANOSPINTRONICS", the ERC Advanced Grant Group "FURORE", and the DFG Collaborative Research Center 668 "Magnetism from the single atom to the nanostructure".
Scope and Topics of the Conference
The 6th International Conference on Scanning Probe Spectroscopy (SPS'12) will be held in Timmendorfer Strand, Germany on September 9-12, 2012, following the previous conferences 1997, 2003, 2009 in Poznań, Poland, and 2000, 2006 in Hamburg.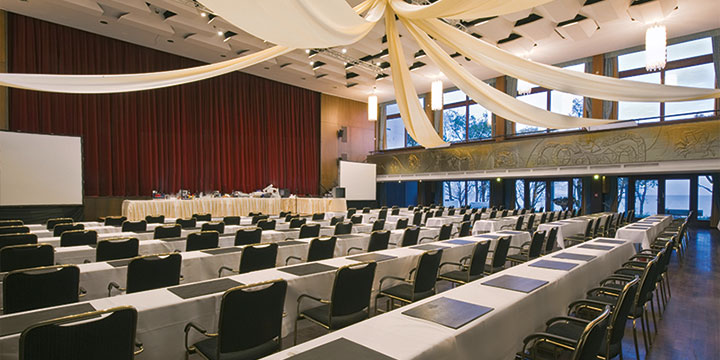 This meeting will focus on recent advances in instrumental developments, experimental methods, theoretical conceptions and applications of scanning probe spectroscopy. The topics include:
scanning tunneling spectroscopy

inelastic scanning tunneling spectroscopy

spin-polarized tunneling spectroscopy

scanning force spectroscopy

Particular emphasis will be put on spin-polarized scanning tunneling spectroscopy. For this topic a special Workshop will be organized as part of the SPS'12 conference to discuss latest developments in the field. Previous SPSTM-Workshops were held in Hamburg (2006), Athens/Ohio (2008), and Seoul (2010).
Other focus topics of SPS'12 include molecular systems, graphene, topological insulators, and novel superconductors.
Conference Chairmen
R. Wiesendanger, University of Hamburg
R. Czajka, Poznań University of Technology
International Advisory Committee
J. Barnaś, Adam Mickiewicz University, Poznań
R. Berndt, University of Kiel
S. Blügel, Research Center Jülich
M. Bode, University of Würzburg
M. Crommie, UC Berkeley
F. J. Giessibl, University of Regenburg
A. Heinrich, IBM Almaden
W. Ho, UC Irvine
M. Jalochowski, Marie Curie-Sklodowska University, Lublin
L. Jurczyszyn, Wroclaw University
Z. Klusek, University of Lodz
J. Korecki, AGH UST Krakow
Y. Kuk, Seoul National University
A. I. Lichtenstein, University of Hamburg
G. Meyer, IBM Rüschlikon
J. I. Pascual, Free University Berlin
A. Schwarz, University of Hamburg
A. Smith, Athens, Ohio
F. Stobiecki, PAS, Poznań
J. Stroscio, NIST, Gaitherburg
B. Susla, Poznań University of Technology
M. Szymonski, Jagiellonian University, Krakow
E. Y. Vedmedenko, University of Hamburg
M. Wenderoth, University of Göttingen
W. Wulfhekel, University of Karlsruhe
Q.-K. Xue, Tsinghua University, Beijing
Invited Speakers
G. Antczak, Wroclaw University, Poland
N. Curson, London Centre for Nanotechnology, University College London, U. K.
K. Franke, FU Berlin, Germany
S. Heinze, University of Kiel, Germany
J. Kröger, TU Ilmenau, Germany
S. Loth, CFEL Hamburg, Germany
S. Lounis, FZ Jülich, Germany
H. Manoharan, Stanford University, USA
A. Ptak, Poznan University of Technology, Poland
H. Shigekawa, Tsukuba, Japan
J. Wiebe, University of Hamburg, Germany
T. K. Yamada, Chiba University, Japan
A. Yazdani, Princeton University, USA
Conference Deadlines
Pre-Registration December 31st, 2011
Call for papers February 1st, 2012
Extended submission of abstracts April 15th, 2012
Notification of acceptance June 15th, 2012
Conference Pre-Registration July 1st, 2012
Hotel Registration July 1st, 2012
Conference Sept. 9th-12th, 2012
Scientific Program
The scientific program will include invited (40 min) and contributed talks (20 min) as well as poster presentations. Detailed instructions for submission of one-page abstracts are provided here.
Social Program
A get-together, a banquet and other social events are planned.
Location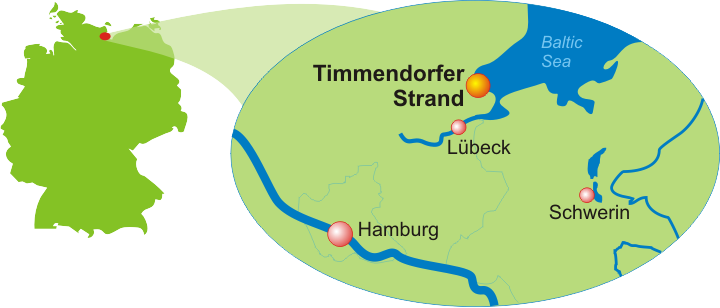 The conference takes place at the Maritim Hotel in Timmendorf on the Baltic Sea near the Hanseatic cities of Lübeck and Hamburg.
Registration Fees

Payment received by
July 1, 2012





Payment received after
July 1, 2012

Regular participant



300.00 €



350.00 €



Student or
Member of Org. /
Program Committees



200.00 €



250.00 €


Hotel rates
| | | |
| --- | --- | --- |
| | Single | Double |
| Classic | 85.00 € | 135.00 € |
| Comfort | 105.00 € | 155.00 € |
| Superior | 135.00 € | 185.00 € |
Registration
Please use our internet based pre-registration form as soon as possible:

All cancellations and alterations must be sent to the Conference Office. Registrations at reduced rates can be accepted only if payment is credited to the Conference account by July 1, 2012.
Organisation and Registration
If you have any questions please contact the Conference Secretary:

SPS'12/ SPSTM-4
Mr. Heiko Fuchs
Institute of Applied Physics
University of Hamburg
Jungiusstrasse 9a
D-20355 Hamburg
Germany

Phone: +49 - 40 - 42838 - 6959
Fax: +49 - 40 - 42838 - 6188
E-mail: hfuchs@physnet.uni-hamburg.de
Web site: http://www.nanoscience.de/sps12
Organisers and Sponsors